Barry Shnitt, if that is his real name, a former Googler employee but now Facebook's Director of Corporate Communications and Public Policy recommends users concerned about invasion of their private info being used by advertisers just lie about everything they put in their profile, here. Now if I was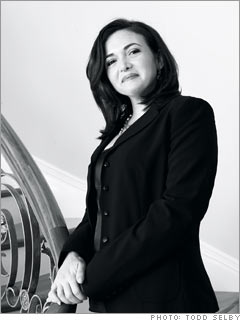 the truly babealicious Sheryl Sandberg, I would be hieing my bodacious bod down to this carbuncle on a flea's ass's cubicle and have security toss his ass out the window.
One, he just recommend users flout Facebook's TOS.
Two, people who throw money at Facebook will think twice because the data from users may now be horseshit.
Three, Barry, it's time for a rebranding experience on your part – from now on, in this business,
your name is going to be Jack Schitt and everybody will know it.